The EXFIL® SAR is the first purpose-built search and rescue helmet to provide tactical accessory mounting capabilities, including a standard NVG shroud, while meeting key industrial and mountaineering performance standards. The EXFIL® SAR Tactical is optimized for use with night vision devices; it features a machined aluminum Wilcox® NVG shroud*. The helmet also includes a 4-point CAM FIT™ Retention System with a chin cup for optimal stability and a BOA® Fit System to dial in precise fit adjustment while providing single-handed quick release. The EXFIL® SAR comes standard with two vent covers to prevent objects and debris from entering the crown vents of the helmet.

*NOTE: The NVG mount/interface required for attaching night vision devices to the EXFIL® SAR Tactical helmet is not included.
PERFORMANCE
Meets the requirements of BS EN 12492:2012 Standard for Mountaineering Helmets
Meets the requirements of BS EN 1385:2012 Standard for Whitewater Helmets
Meets additional off-crown impact requirements of BS EN 14052:2012 European standard for high performance industrial helmets
NOTE: EN 14052 requires a low-strength chinstrap, the EXFIL®

SAR is not fully certified to BS EN 14052:2012 in order to meet more rigorous chinstrap requirements of BS EN 12492:2012 and reduce the risk of losing the helmet during a fall.
Meets Advanced Combat Helmet (ACH) blunt impact requirements (per AR/PD 10-02 Rev A)
WEIGHT
| SINGLE SIZE | COMPLETE SYSTEM |
| --- | --- |
| EXFIL® SAR Tactical (With Rails) | 1.59 lbs (0.72 kg) |
Complete system weight includes helmet shell, accessory rails, shroud, impact liner and retention system.
SIZING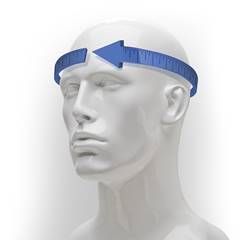 | SIZE | HEAD CIRCUMFERENCE (IN) | HEAD CIRCUMFERENCE (CM) | HAT SIZE |
| --- | --- | --- | --- |
| Single Size | 20 7/8 – 24 3/4 | 53 – 63 | 6 5/8 – 7 7/8 |
Reviews
Fits and seems very well made.

This helmet is living up to expectations for an important piece of field gear. Having inspected the build quality I am confident in its ability to keep my inside bits where they belong. Would recommend.