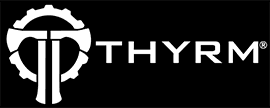 The CellVault-5M Modular Battery Storage is customizable protection for all the lithium-ion batteries you need in the field. The case includes 6 modular inserts for most user's needs.
The CellVault-5M Modular Battery Storage provides a safe haven for the batteries you rely on the most; high-drain cells that power your critical flashlights & gear. Whether you need CR123's for a helmet light or NVGs, 18350's for your pistol, or 18650's for your rifle, the CellVault-5M can be configured to carry exactly what you need and keep cells safe, dry, and attached to your gear. Always be ready for that critical reload away from base.
Features:
Modular inserts included for 18650, 18350, CR123 batteries
Extra wells for CR2032 batteries
Waterproof gasket seal
Integrated straps for attaching to MOLLE/webbing
Lockable over-center latch
Durable premium polymer construction
Move the modular inserts to best fit your needs. Modular inserts can even be inverted to differentiate between charged and dead batteries. The CellVault-5M comes with inserts to fit the following batteries: two pairs of CR123 (or two single 16650s), three single 18650s, and one trio of 18350s. Four wells for CR2032 batteries are always present on the CellVault-5M wall.
The CellVault-5M comes with adhesive Velcro® that can be placed on the front of the case. If you'd like to label what batteries are in your case, you can add Battery Patches to your order. Purchasing them with your CellVault-5M gives you an automatic discount.* You can also purchase the patches alone at the Battery Patch product page. Patches come in sets of three with a tan or black background. Tan patches have a lower visual signature, and black patches are more vibrant. Each patch in the set of three has one of the following labels: CR123, 18650, or 18350.
The CellVault-5M Modular Insert Pak is available to allow you to run all possible combinations of batteries including up to ten CR123's, five 18650s, or six 18350s. This variety pak can be purchased on this product page with your CellVault-5M at a discount* or bought separately at the Modular Insert Pak page. (* This automatic discount means that coupon codes do not apply to the CellVault-5M and Modular Insert Pak combination.)
CellVault-5M cases are not rated for prolonged submersion or diving.
CellVault-5M cases come in Rescue Orange, Olive Drab, Flat Dark Earth, and Black. Thyrm does not provide batteries in any of their products.
Designed and made in the USA. Patents Issued & Pending, all rights reserved.